08/11/2023 - WCCBP - ~2 Minutes
Neighbors:
It's been a busy summer for us, and we've been behind on our updates, but this one is a big one: in May, Hood Canal Communications broke ground on the Brinnon project!
This post focuses on folks south of Mount Walker. If you live in Quilcene or on the Toandos Peninsula, Jefferson PUD1 is building your network. Read more about their groundbreaking on the Jefferson PUD website .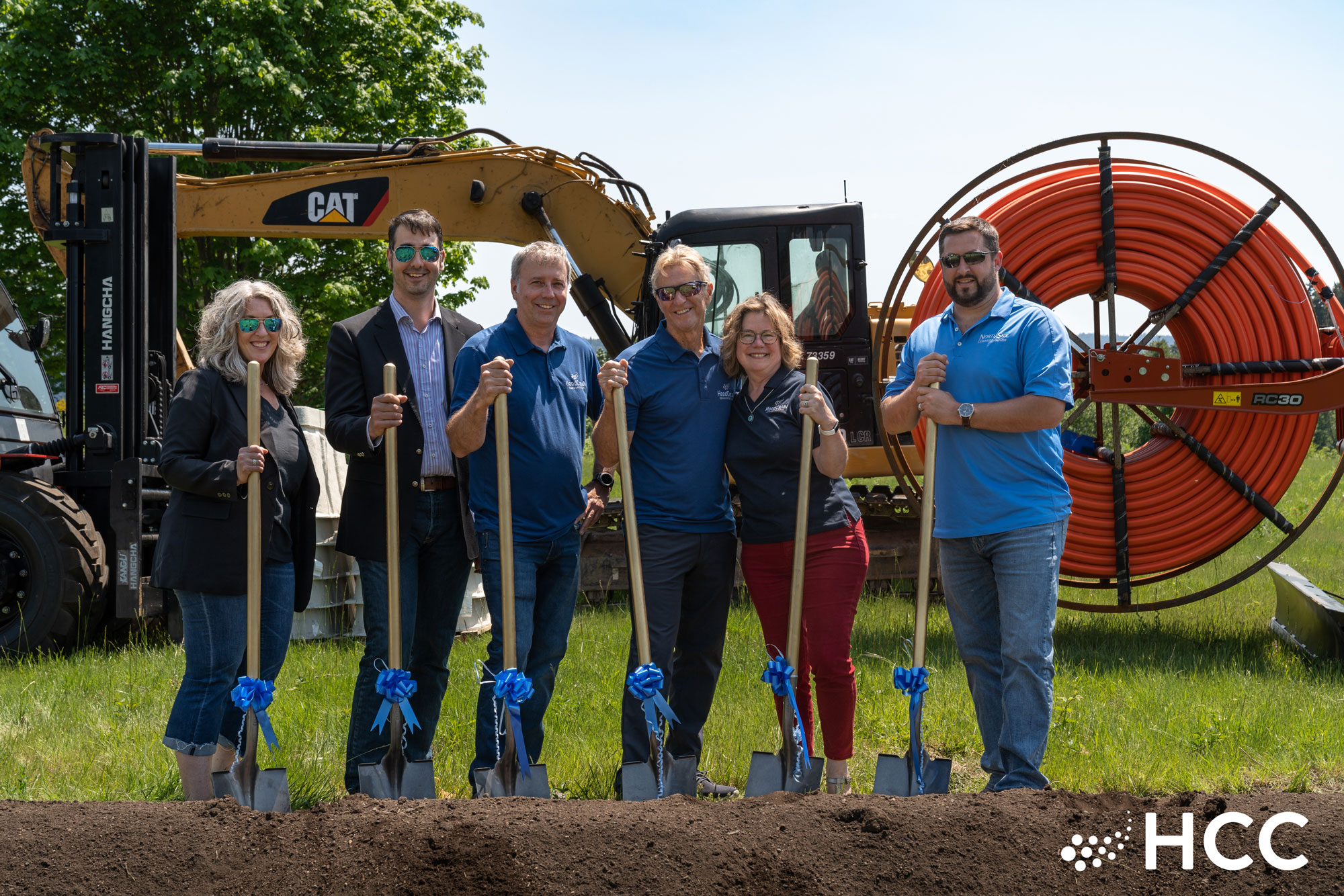 What is coming?
Hood Canal Communications, a local family-owned cable company, is building a new fiber-optic network that will provide Internet, TV, and Phone to folks between Hama Hama Oyster Company and Mt Walker. This includes most people living in the Duckabush and Dosewallips valleys.
See a map of areas here. The HCC network basically covers everyone along the major roads and neighborhoods, including the Duckabush and Dosewallips valleys.
When does it arrive?
The Mason PUD1 and Hood Canal teams started work in May, with a goal of full service by August 2024 ( their deadline for the state funding.) Folks will receive invitations to service starting from the south, near the Mason County line.
How much does it cost?
There are three tiers: $50 for 50/50; $64 for 100/100; and $84 for 1000/1000. If you're buying the 100/100 or 1000/1000 services, you may also need to upgrade your Wi-Fi to use it.
Read our article to see which is right for you.
What if I already have service?
If you have service you like today, there is no reason to switch, but we will note that the HCC fiber network will be both faster, cheaper, and more reliable (e.g. doesn't slow down at night or have data caps). We've used almost everything you can buy here: cellular, wireless, satellite, and DSL, and none compare. Read our deeper discussion here to find out why.
How do we sign up?
To get service, you need to sign up. It's free (you can change your mind later) but important to speed up planning.